Find you event
September 23th, October 21th, and November 11th, 2023 (throughout Arizona)
5th Annual Arizona Fallen Hero Memorial Riders memorial motorcycle runs to honor our fallen Arizona First Responders.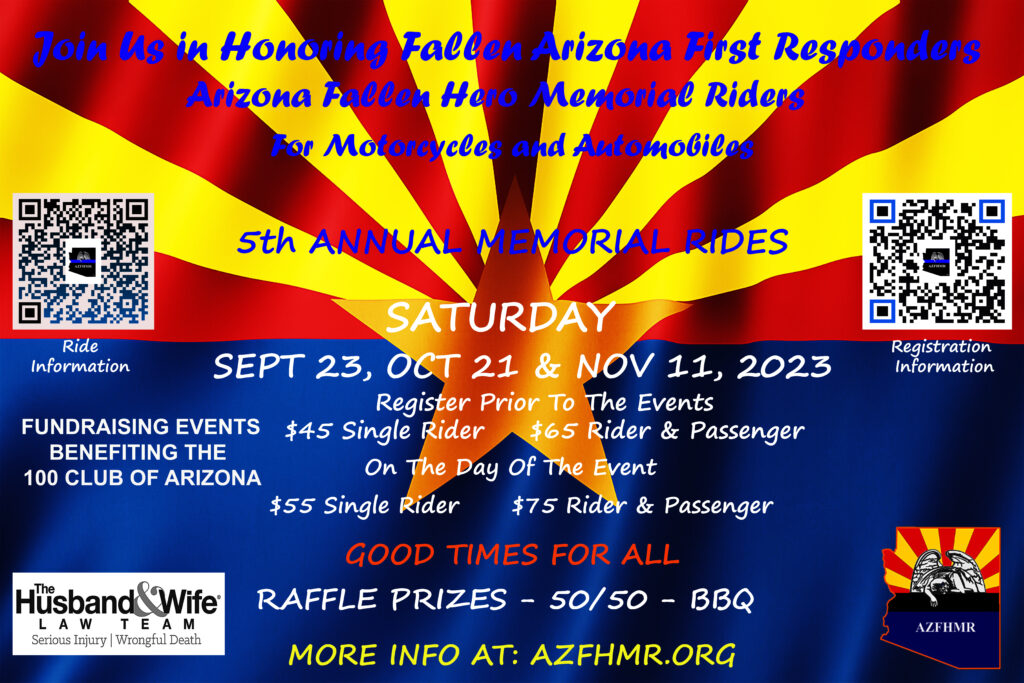 TUCSON April 1st, 2023
Charity Poker (Joker) Run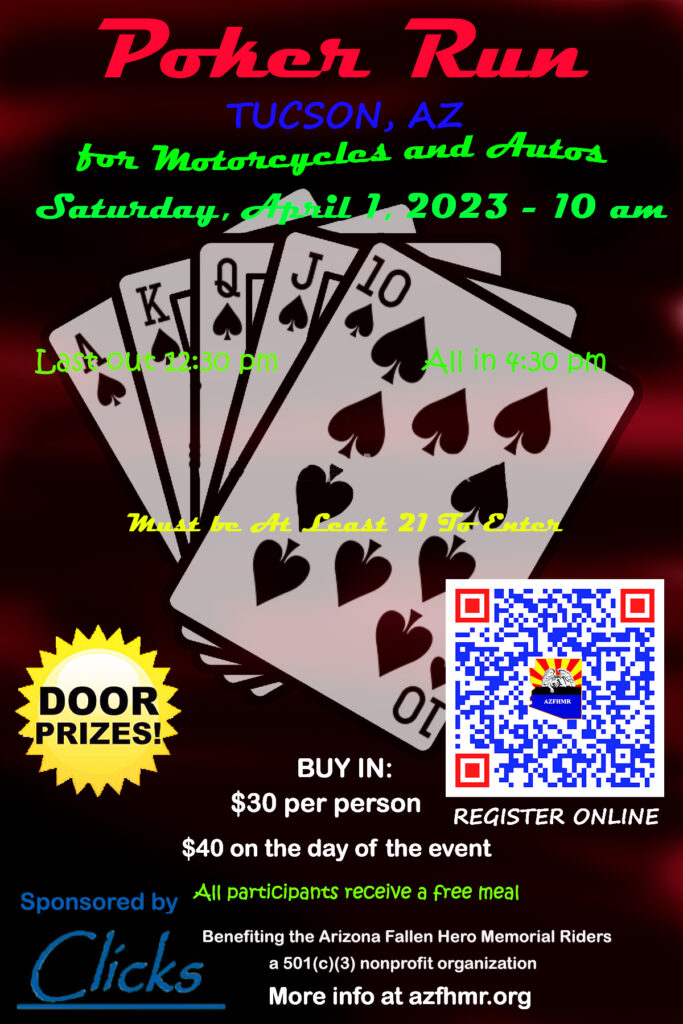 The AZFHMR will be holding its first annual self paced Poker Run in Tucson. It is open to motorcycles and automobiles with a $30 buy in for each participant (AZFHMR Members…. appropriate discounts will apply). There will be 5 stops (if you can't make all five stops you can buy card(s) for $10). Don't like the hand you were dealt; you can throw back one card for $20. We'll have door prizes, food, and fun for everyone!
Follow Us